Chong Park Chiharu Aizawa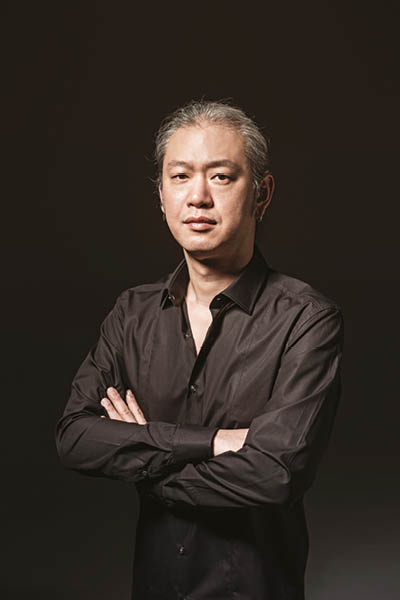 Chong Park Chiharu Aizawa
He is head of department of piano major at Yonsei University, Seoul, Korea.
She is professor at l'Accademia Europea di Musica.
Chong Park
The first Korean Pianist who performed the complete Etudes d'exécution transcendante by Liszt, pianist Chong Park began his fame as a Liszt Specialist. He recorded the complete Etudes d'exécution transcendante, 6 Paganini Etueds, the b minor Sonata and many other great works by Liszt. Studied with a legendary Russian Pianist Lazar Berman, in Imola, Italy, and also at The Juilliard School in New York, Pianist Chong Park began his career at age of 15, with his debut with Seoul Philharmonic Orchestra, playing Tchaikovsky's first piano concerto. Born in Seoul Korea, Mr. Park be- gan playing the piano at age of 5, the violin at age of 3. Since the debut, he has performed with almost every orchestras in Korea, and many well known foreign orchestras as well such as St. Petersburg symphony, Brno Philharmonic, Slovakian philharmonic, Concentus Hungaricus Budapest, I Virtuosi Italiani, Sanremo symphony orchestra, Kaunas chamber orchestra. Chong Park is also a renowned composer in Korea. In 2015, his first piano concerto, which was a huge success, was composed and premiered at Seoul Arts Center, playing himself as soloist, with Korean Symphony Orchestra. His compositions are often heard in TV dramas, documentaries and from many radio stations. His activities go beyond a normal pianist's: playing as an actor in TV drama series, a radio DJ of Korean National Broadcasting system and narrator and host of a documentary film. The first prize winner of SANREMO CLASSICO 2000, Sanremo, Italy, Mr. Park extends his performing activities in Italy and Europe playing regularly in many festivals and seasons in different venues around the world., including The Carnegie Hall, Berlin Philharmonic Hall, Saint Petersburg Philharmonia, Teatro Olimpico of Roma. Mr. Park plays chamber music with some great artist from the world. He has given acclaimed concerts with Richard Stolzman, Charles Neidich, members of Berlin Philharmonic Ensemble to name a few. His Performances also have been broadcasted numerous times through RAI (Italian national Broadcasting company) and of course KBS(Korean national broadcasting company) and uncountable local TV and Radio Stations.He has been actively performing as a member of Duo Vivid, a four hands duo formed with a prominent pianist Chiharu Aizawa. This husband and wife duo's creative arrangements and performances are very distinguishable from other ordinary piano duos. They have recorded and premered many original transcriptions of four hands piano pieces. He is head of department of piano major at Yonsei Univ., Seoul, Korea.
Chiharu Aizawa
Chiharu Aizawa, winner of the highest prize at the "Val Tidone" International Music Competition in Italy, hailed by the legendary Russian pianist Lazar Berman as a "first-class artist, who should be heard in the most famous concert halls in the world", has played in many concerts and festivals in more than 30 cities in Asia and Europe, giving unforgettable musical experiences to audiences and music lovers. Born in Japan, she graduated from Toho Gakuen College of Music in Tokyo. She studied in masterclasses with world-famous pianists such as Edith Picht-Axenfeld, Mikhail Voskresensky, Klaus Hellwig, Boris Bloch and Lazar Berman. In Italy you studied at the Conservatory of Florence, and at Lazar Berman's piano specialization course, at the European Academy of Music in Erba. She has recorded countless CDs for Universal Music and Warner Music, as well as digital albums for Musideco, a company founded by the pianist herself. Chiharu Aizawa's engaging musicianship can be heard wherever you are, as her recordings are available worldwide on AppleMusic, Spotify, Amazon, YouTube and other major music sites. Since 2010 she has been a piano professor at l'Accademia Europea di Musica, where she teaches regularly. She is often part of the jury of important international competitions as well as being a "guest professor" in numerous masterclasses. As a soloist and chamber musician, also as a member of DuoVivid, she carries out various concert/ recording activities.
가장 뛰어난 교수진과 함께 배우고 발전하세요.
마스터 클래스에 대한 접근은 제한되어 있습니다.

모든 기기에서 HD로 다양한 각도의 동영상이 제공됩니다.
$15.9 1986円 25000₩ $CA 15.9 £15.9 15.9€
대신 $19.8 2415円 50000₩ $CA 19.8 £19.8 19.8€
청구처:$190.8 23835円 300000₩ $CA 190.8 £190.8 190.8€ 연간
모든 마스터 클래스에 무제한으로 접근할 수 있습니다.

세계 최고인 교수들과 독점 인터뷰를 진행합니다.

교수들이 주석을 단 악보를 다운로드할 수 있습니다.

모든 기기에서 HD로 다양한 각도의 동영상이 제공됩니다.
$19.8 2415円 50000₩ $CA 19.8 £19.8 19.8€
모든 마스터 클래스에 무제한으로 접근할 수 있습니다.

세계 최고인 교수들과 독점 인터뷰를 진행합니다.

교수들이 주석을 단 악보를 다운로드할 수 있습니다.

모든 기기에서 HD로 다양한 각도의 동영상이 제공됩니다.
마스터 클래스에 대한 접근은 제한되어 있습니다.
모든 마스터 클래스에 무제한으로 접근할 수 있습니다.
세계 최고인 교수들과 독점 인터뷰를 진행합니다.
교수들이 주석을 단 악보를 다운로드할 수 있습니다.
모든 기기에서 HD로 다양한 각도의 동영상이 제공됩니다.